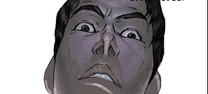 Carlos is the final boss of Daraku Tenshi, and is unplayable without MAME Cheats. Carlos is not only a crime boss , but an elite hacker as well. His hacking of the CIA's database resutled in Harry Ness' deployment into Eden, and likely the events of the game.
Carlos



Occupation

Crime Boss

Age

Unknown

Height

Unknown

Weight

Unknown

Sex

Male

Birth Date

Unknown

Origin

Unknown

Voice actor
Ad blocker interference detected!
Wikia is a free-to-use site that makes money from advertising. We have a modified experience for viewers using ad blockers

Wikia is not accessible if you've made further modifications. Remove the custom ad blocker rule(s) and the page will load as expected.