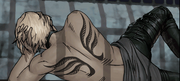 Cool is one of the characters in Daraku Tenshi. He is a charge character, and fights similar to Guile from the Street Fighter series.
Cool

The Black Wing of Zone 4

Occupation

Thief

Age

24

Height

5'7

Weight

132 Lbs

Sex

Male

Birth Date

October 31st 1984

From

Unknown

Voice actor
A thief known as Black wing of Zone Four. He is well known in the underworld. Values his owe freedom,and hates anything that might confine him. Hates anything to do with hope and dreams. During the events of the Fallen Angels Carlos infringes on his territory, and Cool goes to find Carlos and get revenge. In game dialouge also suggest that at some point before the game's story he won a fight against Yuiran.
Black Darts               Charge b , F + P

Summersault Kick          Charge d , U + K

Supers
------
Bad Rack                  Charge b ,db, d, df, f + HP         
Triple Summersault Kick   Charge d ,df, f, b + HK

Though he has few special moves Cool's normals are usually of very high priority
Even in the English version of the game he is referred to as "Black Wing of Zone 4" Judging by his win quote against Carlos it would seem that Zone 4 of Eden is his territory.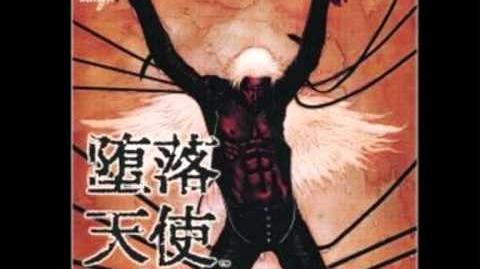 Ad blocker interference detected!
Wikia is a free-to-use site that makes money from advertising. We have a modified experience for viewers using ad blockers

Wikia is not accessible if you've made further modifications. Remove the custom ad blocker rule(s) and the page will load as expected.